OFFICE FUTURISM:
Surface Design, Exhibition Design, Design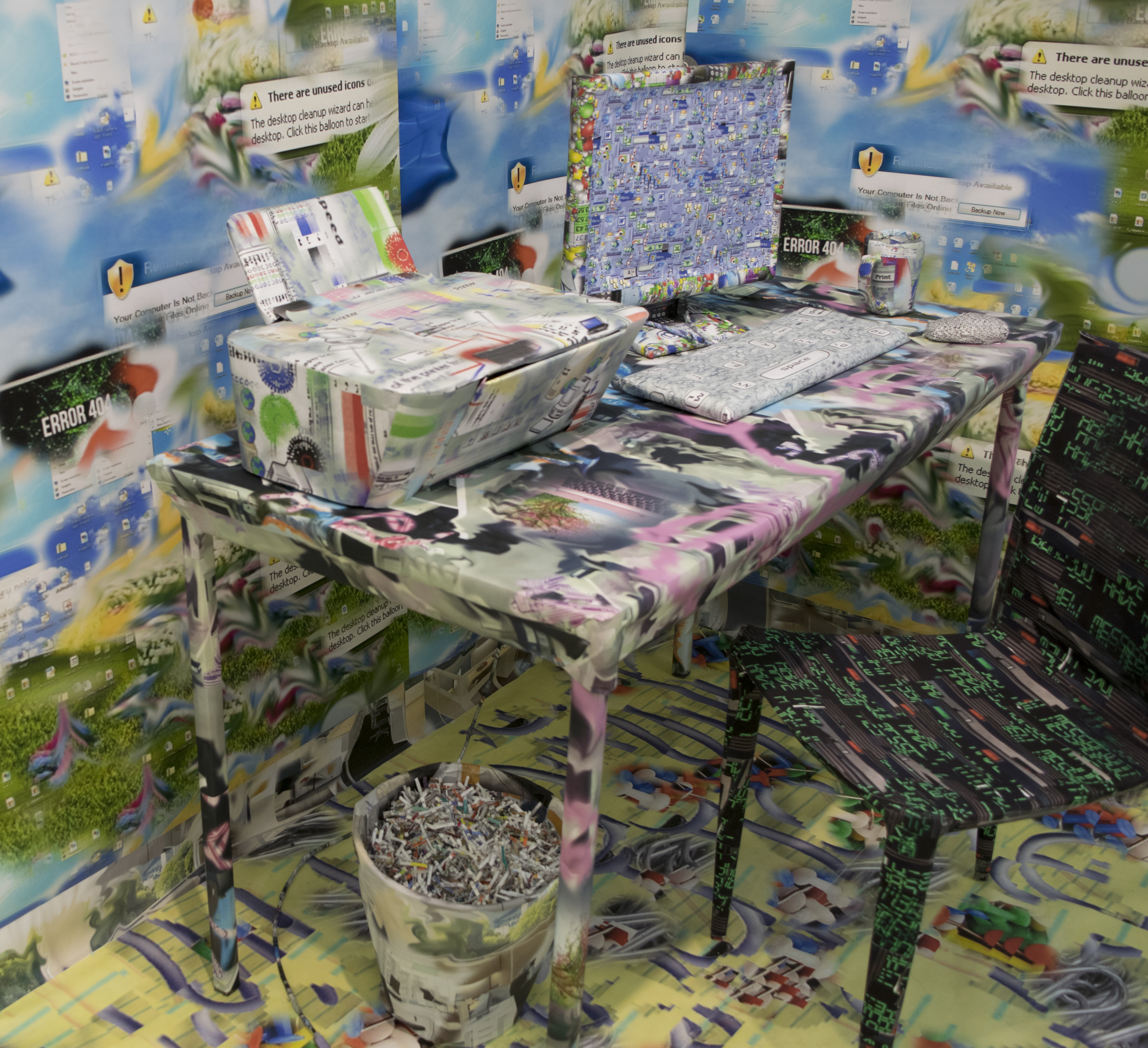 I made this large scale installation in collaboration with
Fabiola Millan
using a RISD Materials Grant.
We began our project by thinking about office spaces and what they can represent. One reaction we commonly heard was that office spaces can end up becoming "professional" fraternity houses.
We hoped to reveal the labor (by humans and machines) that goes on behind the work and to make the surfaces of office objects more reflective of their functions. By creating decorative chaos, we also aimed to poke fun at the sterile, modernist designs of office spaces.