THE DRAFT CATALOG:
Exhibition Design, Publication
This is an installation and publication that I created in collaboration with
Eliza Chen
and Theia Flynn. The Draft Catalog received the 2018 Dorner Prize from the RISD Museum. You can read a published article about it
here.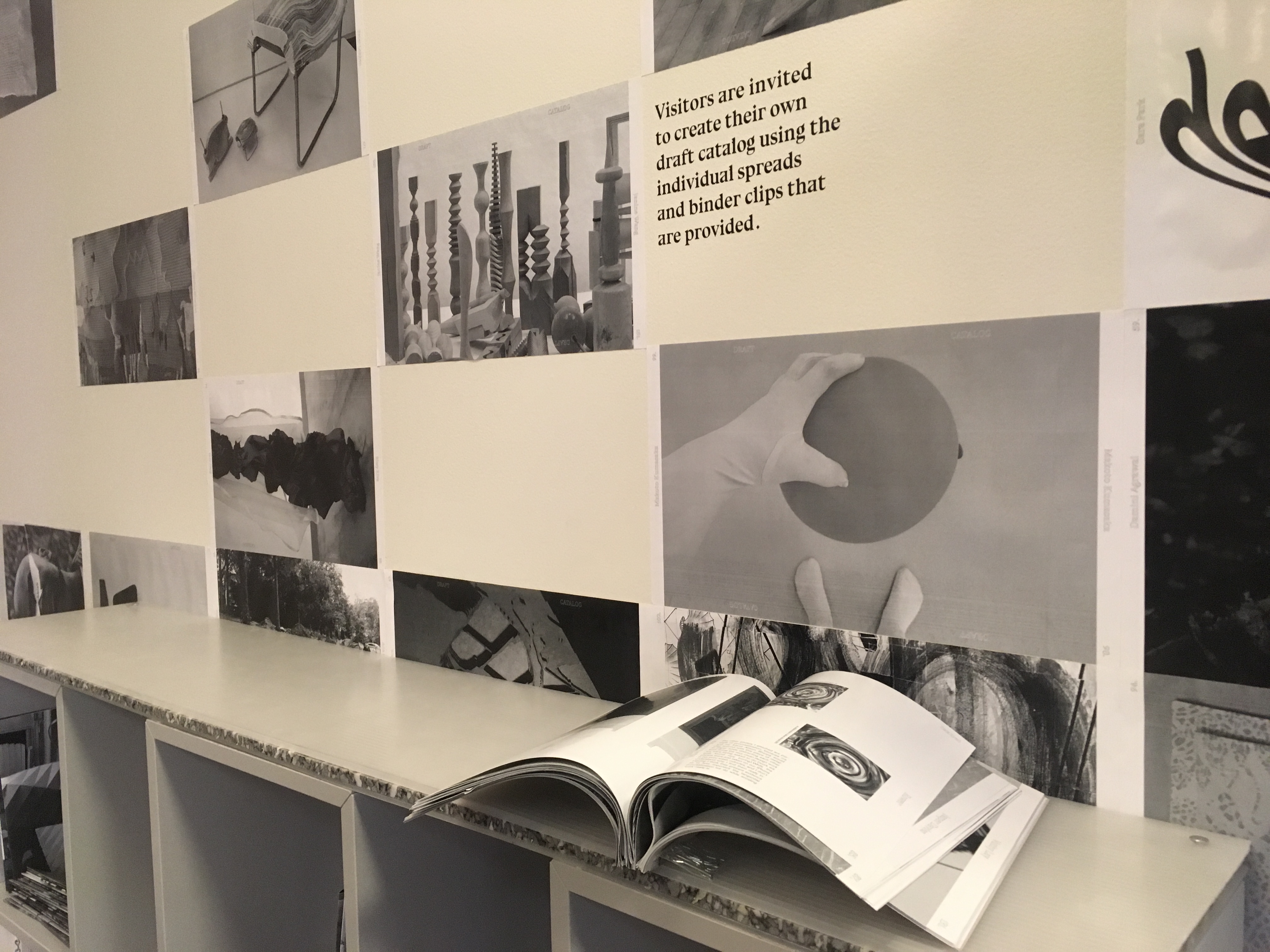 In the process of making, most things never see the light of day. Those things are at once the most important and the most unseen objects of artistic exploration. To reveal these objects, we created the Draft Catalog, a publication and installation celebrating critical incompleteness.
At once a book and an installation, all of the content was sourced from an ongoing open call to all RISD students. The Draft Catalog welcomed and displays things undone—unresolved moldings, rejects, middle iterations, three-day scrambles, bits, and things unused but still retained.
We also self published the final books—over 300 pages—and are donating them to the RISD Library, the RISD Graphic Design dept., the Library of Congress, and the RISD Museum.