I was interviewed by Mold Magazine about the RISD Food Lab. You can read the interview on their site
"With RISD Food Lab, an Extracurricular Serving of Food Design"
We were also invited to speak at
Design Week RI
. I organized
the panel
to include several student food designers. I talked about the RISD Food Lab's mission and the process of branding the club.
Plating for the Food Lab Met Off by me (above) and
Phil Bayer
(below)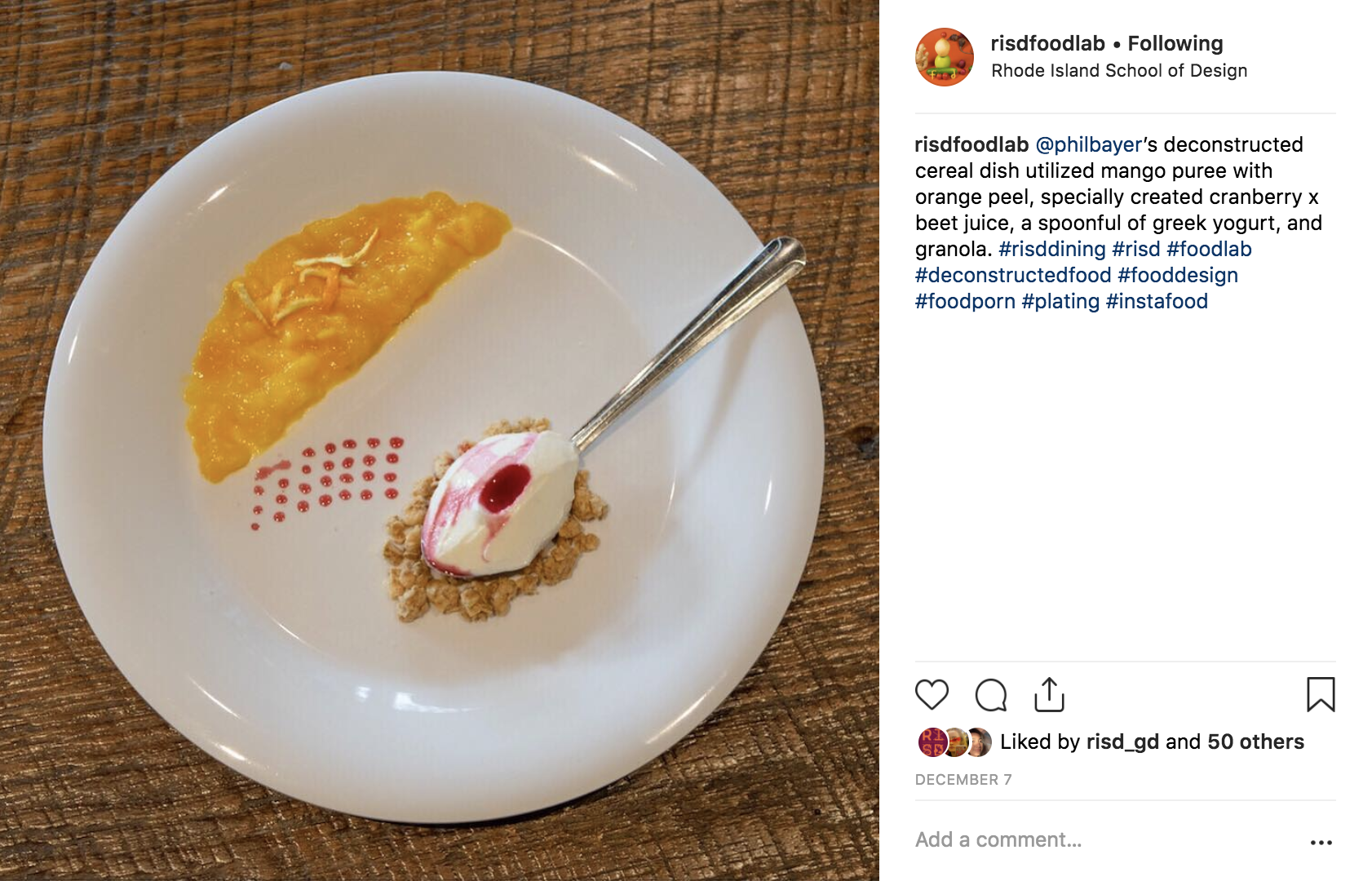 I collaborate to make community food events and currently run the risdfoodlab
Instagram
which has 372 followers and growing!