ENDLESS SCROLL:
Exhibition Design, Branding, Curation, Event Organization
The first room in our show, a space dedicated to graphic works with limited or zero word usage.
The book table! Featuring books created by senior graphic design students.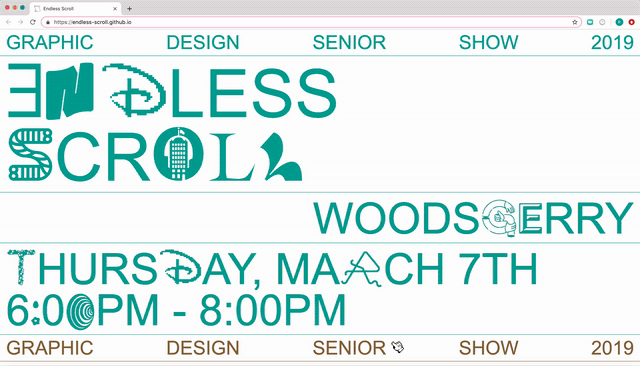 Endless Scroll was the title of the 2019 Graphic Design Senior Show, which was on display in the Woods Gerry Gallery.
I helped to manage the senior show and led curation, identity, production, opening night, and installation.
You can download the custom show typeface and view the Endless Scroll website at
https://endless-scroll.github.io/
.
Above is the uppercase alphabet and the series of dingbats we created as a senior class. This collaborative typeface also informed the brand identity and promotional material of the show.
A scan of some senior show materials by Ja Yoon Lee.
Photo of some items from the goodie bag taken by Ja Yoon Lee. I produced the acrylic keychains and icons.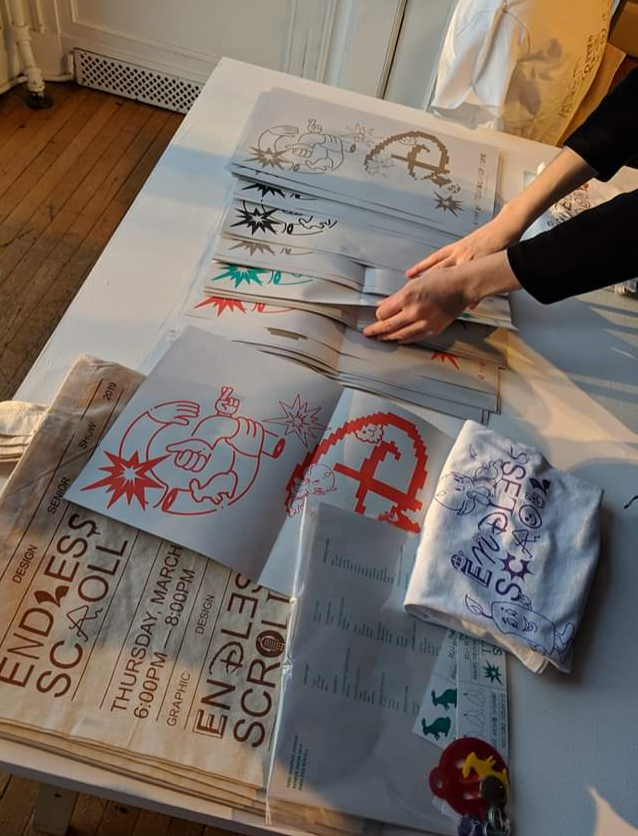 An image of our sale table on opening night. We had silk screened tote bags and t-shirts for sale as well as free riso-printed posters and 100 goodie bags!
CURATORIAL STATEMENT
From hieroglyphs written on papyrus to cat memes on your feed, the intuitive scroll, both literally and metaphorically, links the past and present of our graphic design practice. Similarly cyclical and moving ever forward, the annual RISD Graphic Design Senior Show, Endless Scroll, presents the works, sketches, ideas, and most importantly, characters of the class of 2019.

Endless Scroll is the crescendo towards the final chapter of our RISD experience. We want to acknowledge and take ownership of the multiplicity and complexity within our class, through a maximized display of books, posters, specimens, identities, interfaces and so much more.


RISD GD's class of 2019 is made up of designers who have walked very different paths and this exhibition is the materialization of our time here. We have read, we have written, we have created beautiful vectors and pixels, and we have typeset a great deal of text.

Our focus on typography and the written word helped us to develop the concept for organizing the show based on word count. In doing so, we aim to reveal the ways in which graphic design operates within a continuum of image and text. We are here to celebrate our varied approaches to graphic design and the continuous coincidences that have brought us here together.

Written by Ja Yoon Lee, Mac Wang, Tiger Dingsun, and myself.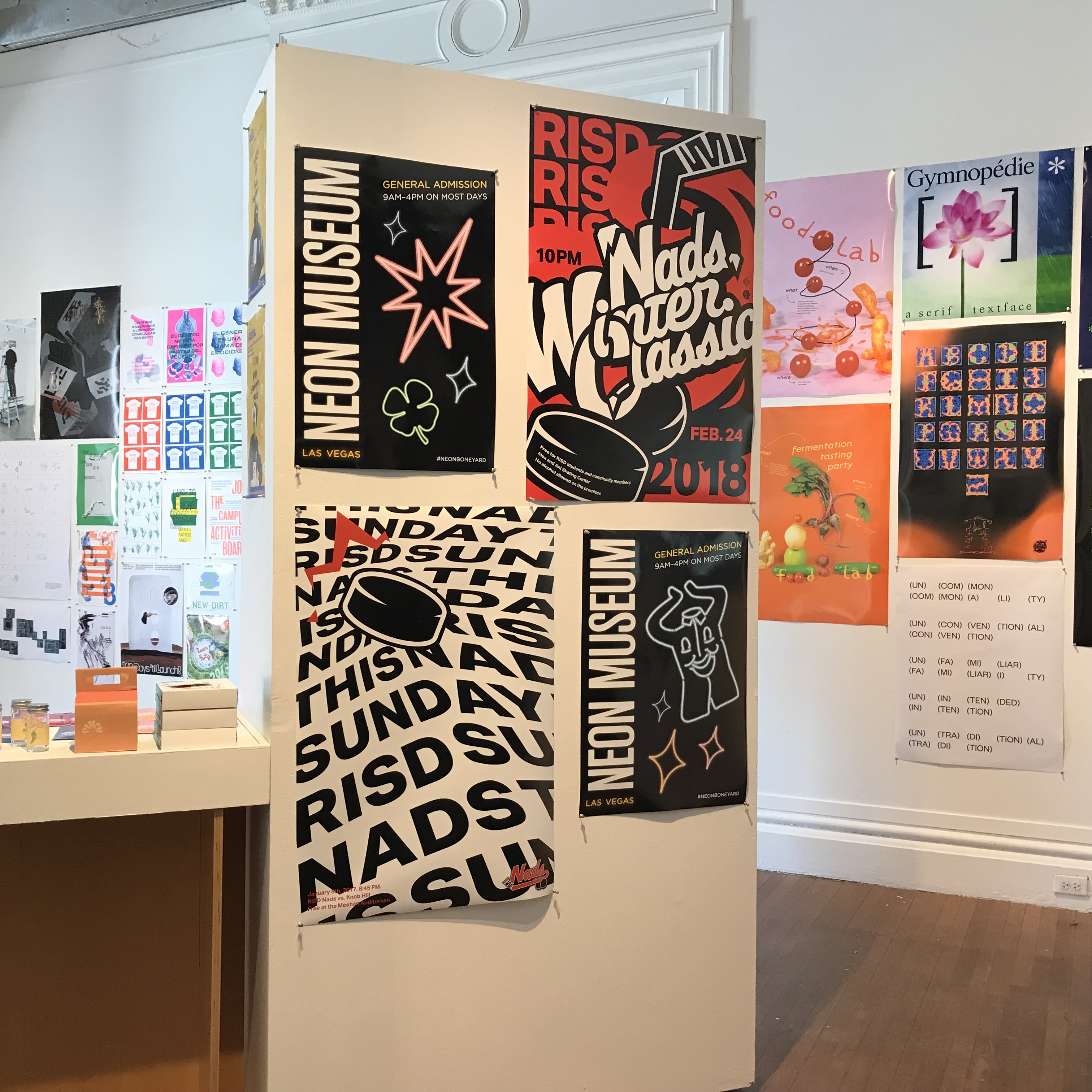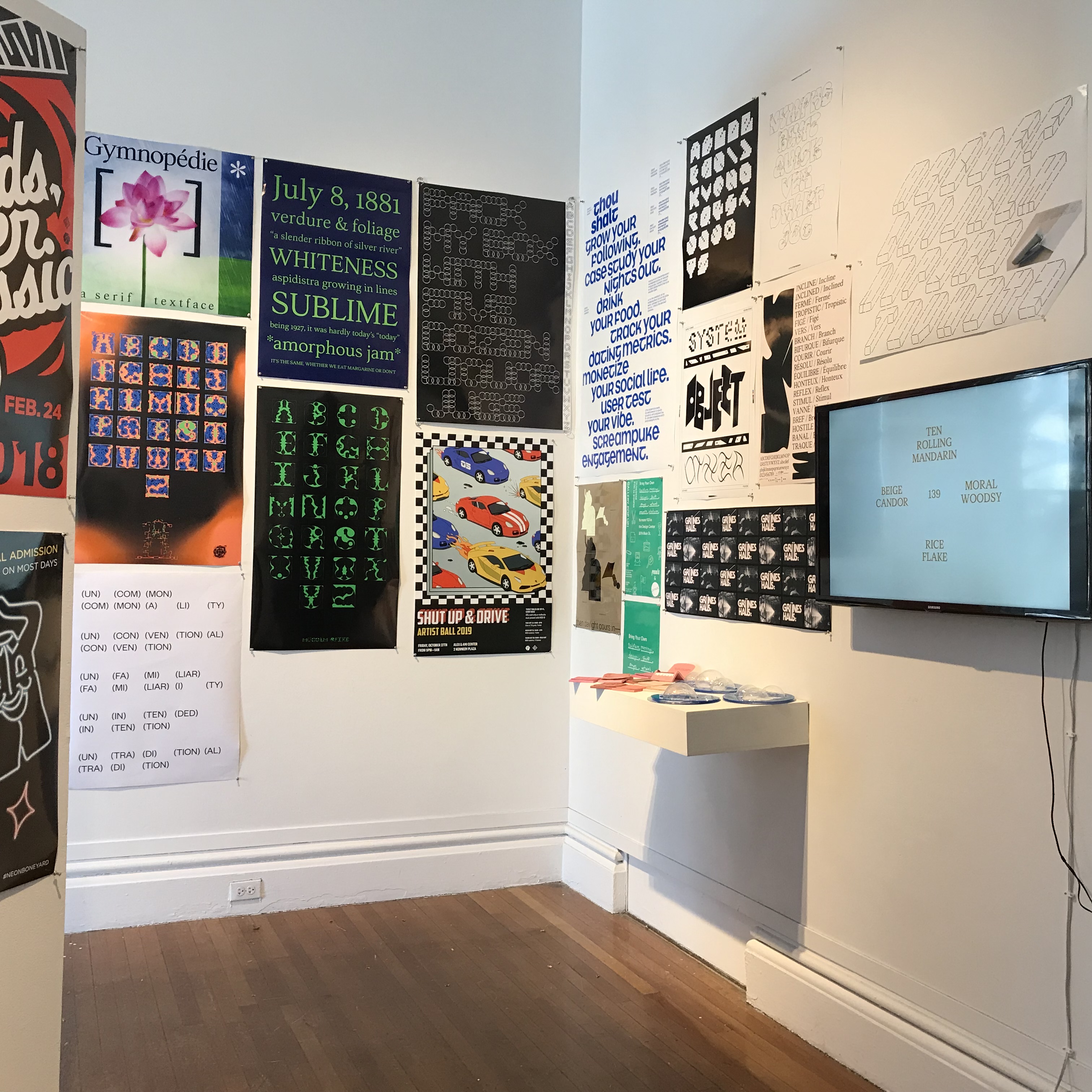 This room was filled with posters, allowing for a mid-level amount of text usage.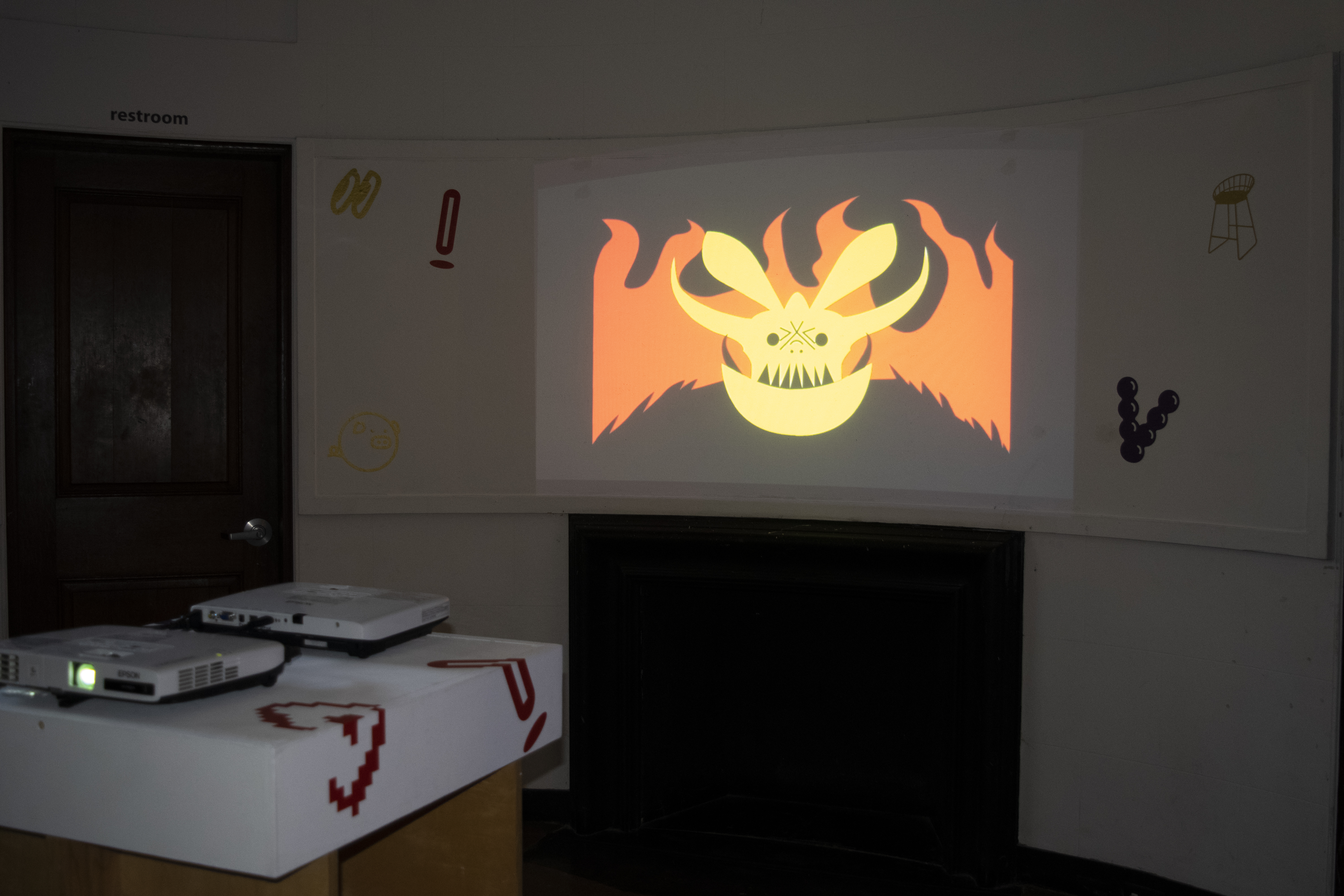 We screened several student movies using projectors. We decorated the space with vinyl cut versions of the dingbats we had created for our collaborative typeface.

Another view of our sale/merch table. The hand screen printed t-shirts and tote bags were created with the help of Aayushi Khowala and Kevin Dong.

In our most "wordy" room of the exhibition, we had a table featuring books created by RISD GD seniors.

Alongside the books, in our most text-heavy room, we shared many branding and identity design related projects.

Fabiola Millan and myself re-installed our collaborative installation in the senior show.