With support from the RISD Maharam Fellowship I worked with two health related organizations, the New York City Health Department and Volunteers in Medicine. I also continued my own personal research on the relationships between art, design, disease, and public health initiatives.
I worked with the nonprofit and government public health organizations to study health service practices in the U.S. as a response to healthcare coverage issues and community medical needs. Using my experience in brand identity creation, writing, and public engagement, I worked to collaboratively create scalable, user-friendly, and playful design outreach that fit the needs of both organizations.
You can view four blogs I wrote about my experience:
On the Beginnings of My Projects: An Introduction to Volunteers in Medicine
Some History and Development Regarding HIV/AIDS in Art, Design, Community Action, and Advertising
Design Developments for VIM and the New York Health Department
More Design Work, Information on my project "Cultures of Paranoia and Repair: Art History and Pandemic Disease," and Research into the WPA as it Relates to Graphic Design and Public Health in the U.S.
This is a series of spreads from work I did in collaboration with Vanessa Monique Smith. This book is meant to document the work of the NYCMAP and to help others to learn from the success of the project.
These are a series of posters I created for New York City's Department of Health's NYC Mural Arts Project (NYCMAP) to use for promoting the paint festivals that they organize. Iworked within their existing brand guidelines, which include certain color combinations, image use restrictions, and the paint swatches.
These are some coloring book pages I created for Volunteers in Medicine (VIM). They are meant to help them raise awareness about the health work they are doing and to entertain a younger audience.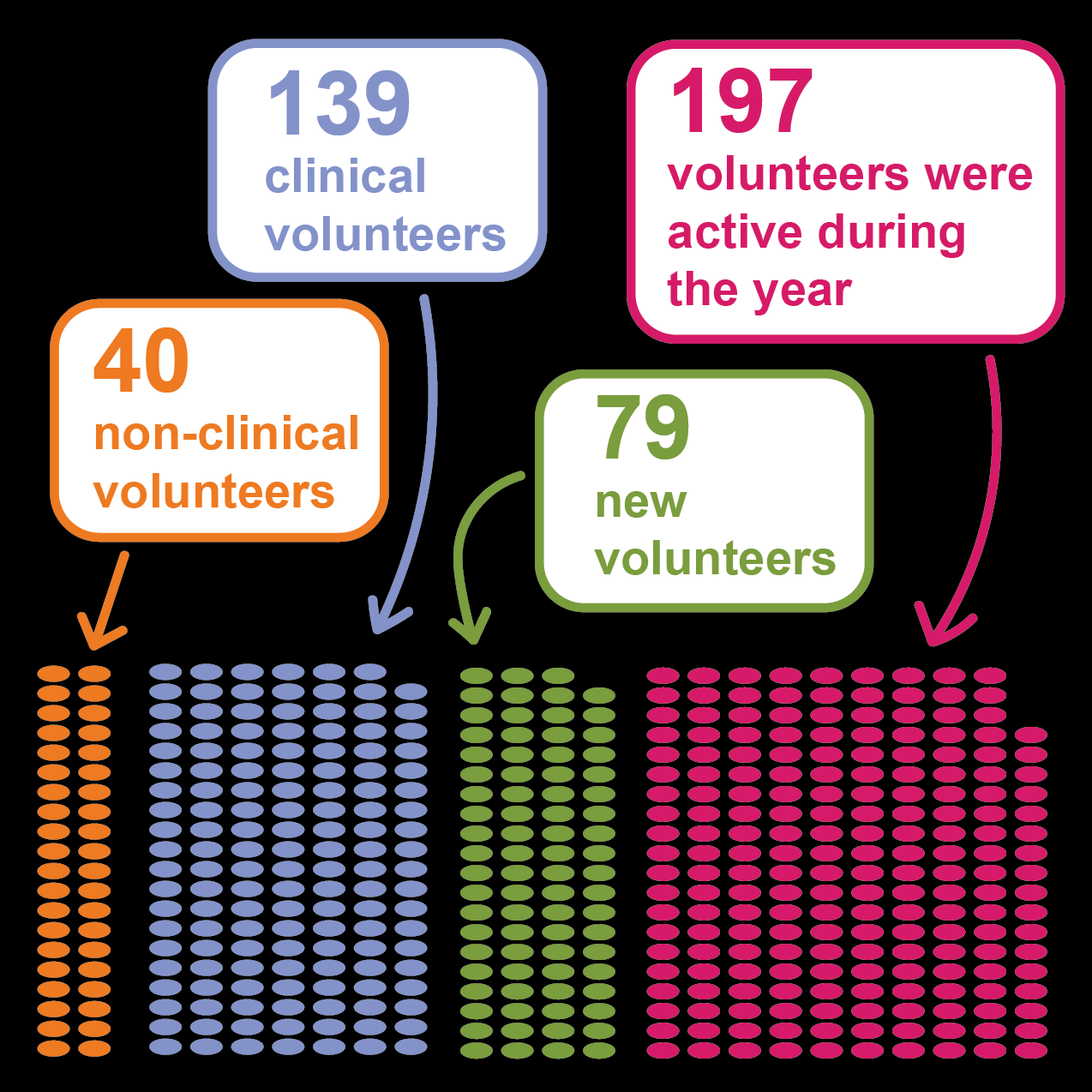 These are graphics I created for VIM using data they wanted to share on their Instagram (for donors and people curious about their mission and outcomes). When creating these designs I needed to use VIM's current brand colors, shades of pink, orange, green, and blue. Besides these color restrictions I had a great deal of freedom. I aimed to create designs that were playful and engaging. Additionally, as these are primarily infographics I wanted to add a human element to the content, rather than just focusing on numbers.
I created these flyers for the clinic's free series of diabetes classes.
Two invitation options I created for the annual Founders & Friends Gathering that helps to fund VIM's work.