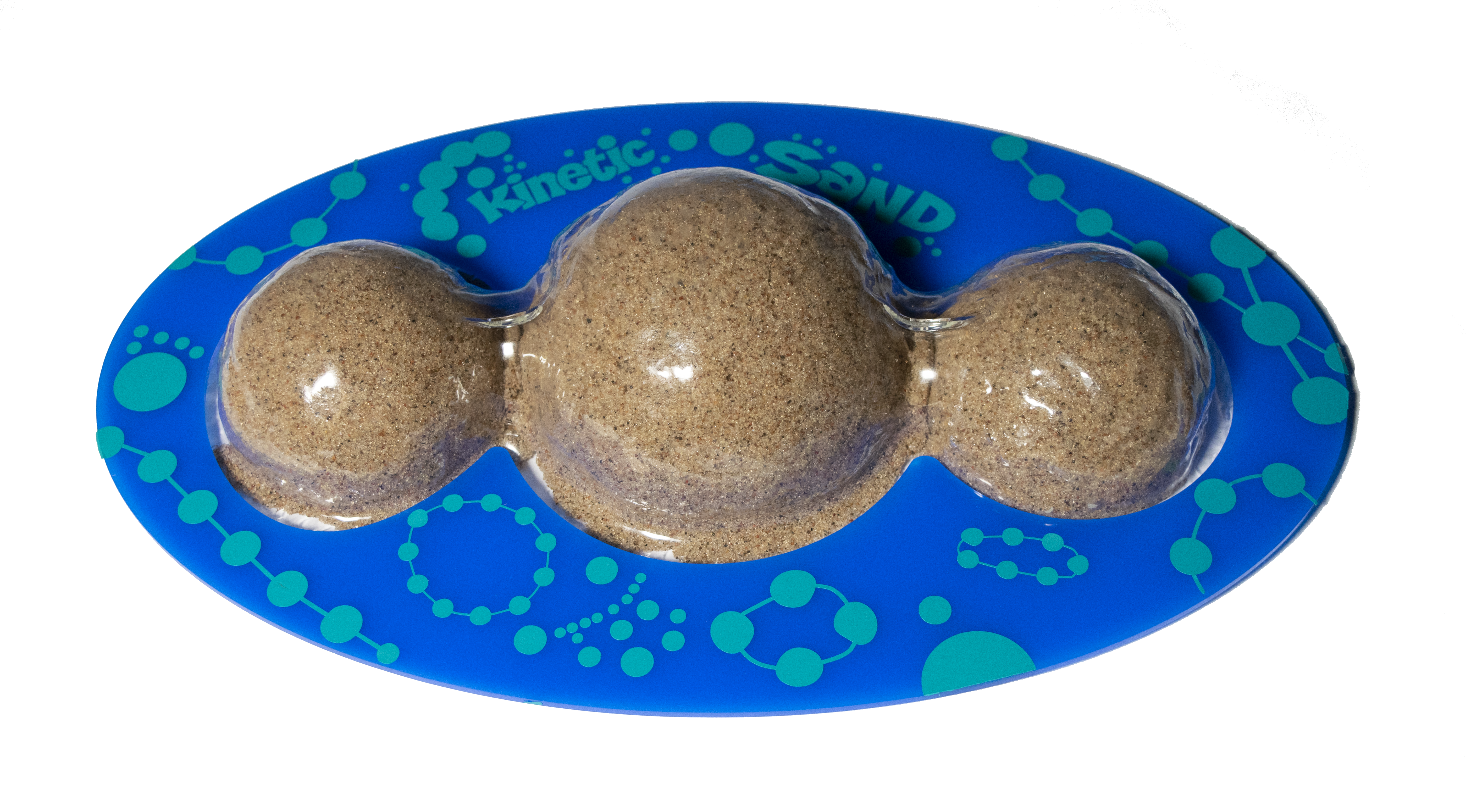 Toy packaging should be aware of it's tendency to produce waste. It should encourage creativity as well as imagination. It should also provide an oppo
rtunity to further the narrative of the toy.
The packaging will provide an opportunity for the company to provide toys that last a long time, that foster creative thinking, and that have a low level of environmental impact.
This toy and the packaging is meant to appeal to both young consumers and trendy youtubers. In part, I created it to appeal to the youtubers who create popular "satisfying kinetic sand cutting" compilations. The packages themselves would prepare the sand for perfect sand cutting.
I created the packages using 1/4 inch blue acrylic for the base and vacuum formed styrene for a reusable hard shell casing. For the current stage of production, I decorated the surface of the package with acrylic stickers I created. I went through several stages of prototypes and trial and error to create the final *shiny* package design creation for presentation.